With the Savannah Film Festival kicking off this weekend I got to thinking about some of our beautiful southern homes and locations that have graced the silver screen.
The film locations in Savannah can be a fun adventure for any film buff but is also a great way to see the area when visiting during a scouting trip for a relocation move.
You may be familiar with a couple of the most popular films shot here, Midnight in the Garden of Good and Evil and Forrest Gump. Both were set and filmed in the Savannah area. But the list doesn't start or stop there. There are so many, you can even take a 90 minute narrated tour of film locations.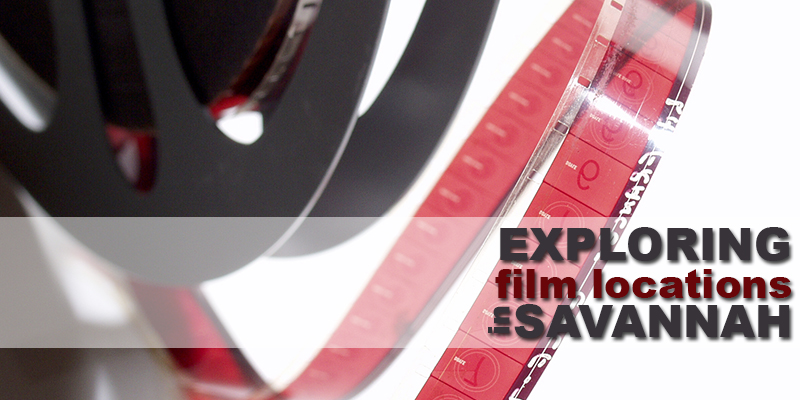 Exploring Film Locations in Savannah
A few years ago Robert Redford transformed Savannah's historic district into 1865 Washington, DC when he filmed The Conspirator.
The Harper Fowlkes House at 230 Barnard St is a Greek revival mansion built in 1842 is one of many homes open for tours.
Laura's cottage, an old slave cabin on State Street was used as the lawyer's home in the film and is also available as a vacation rental.
The Last Song used a variety of locations on Tybee Island and the Savannah Coast.
A running story line throughout the film was the burning of a community church. The church was built as a temporary set for the film, but ended up as a permanent structure. The church was moved to its current location on highway 80 just as you enter Tybee Island and is now used as a wedding chapel.
How about that scene in Something to Talk About where Julia Robert's character tears Dennis Quaid a new one on the streets of Savannah?
The Six Pence Pub at 245 Bull Street is a true English Pub complete with an old red phone box out front. The food is great and the atmosphere fun. A great place for an afternoon stop.
Believe it or not, the set dressers of CBGB turned Congress St into New York City cir. 1973.
Congress St. is lined with pubs and shops and with a little imagination was transformed into the famous CBGB (which stands for Country, Blue Grass, and Blues) on the Bowery and Bleeker Streets in the East Village.
A tour of filming locations in Savannah wouldn't be complete without a visit to Leapold's Ice Cream shop on Broughton Street. It's owner Stratton Leopold still produces movies and film memorabilia decorates the walls of the 1930s themed ice cream shop.
About the Savannah Film Festival
Each fall the Savannah College of Art and Design hosts the festival which presents a variety of competition film screenings, workshops, panels and lectures. More than 40,000 people attend and support the craft of filmmaking including award-wining professionals and emerging student filmmakers.
Please call or email me today for more information or questions about your relocation needs!
Melanie Kramer
Keller Williams Realty Coastal Area Partners
912-459-5001 Office
912-658-1390 Cell Direct