A healthy, happy pet is often a well groomed one. We love our fur babies, so before we hand them over to someone new for grooming it is important we find someone we trust.
A professional groomer is skilled in safely handling our pets and are often the first to discover lumps or infections.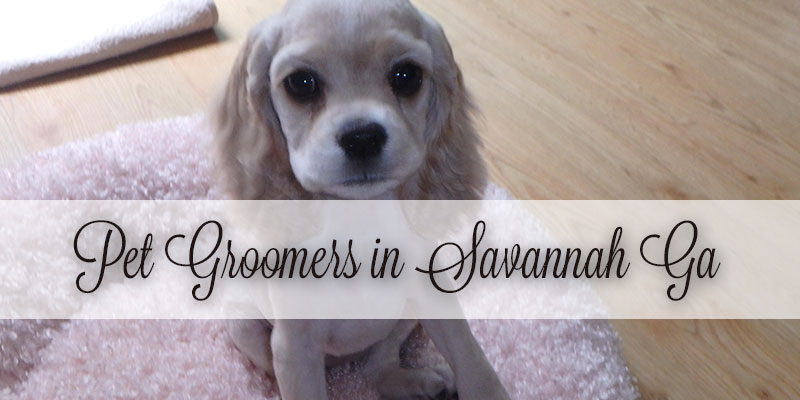 When you move to a new town you do not always have a network of family and friends to ask questions and secure referrals with.
How to Choose a Pet Groomer
A little research online and with the Better Business Bureau may uncover any issues you'd encounter with a pet grooming facility. Although some groomers may have certifications, there is no government body that registers or regulates these licenses.
Evaluate and tour the pet groomer's location. A few things to consider:

Is the facility well lit and clean?
How knowledgeable and caring are the staff?
Does the staff handle the animals gently?
Does the facility keep records on their pets, including emergency contact numbers?
Are there separate areas for dogs and cats

If your pet gets nervous before a visit it may help to prepare him for the pet groomer by training him with a grooming routine. It will also help to quickly drop your pet off at the groomers. Emotional goodbyes tend to increase anxiety.
It's good practice to have your pet's vaccinations up to date before leaving them with your pet groomer.
Share all important information with your groomer when making the appointment, the age of your pet, any health concerns, and any special requirements.
Pet Groomers in Savannah
The Savannah Groom Room is located at 2615 Skidaway Road just off Victory Drive. Their number is (912) 341-3992 and are open 8am to 5pm Monday through Friday and closed on the weekends. Here your pet gets individual attention in a stress-free environment where they do not have to share appointments with any other pets.
Animal Resort & Spa is located at 2357 Ogeechee Rd, Savannah, GA 31415. They can be reached at (912) 234-5931. Their hours are 7:30am to 7:00pm Monday through Friday, 8am – 2pm on Saturday and 12pm – 1pm on Sunday. Along with offering grooming for dogs and cats, they also offer boarding and a daycare facility. Appointments and reservations are required.
The Grooming Center at Petsmart is located at 11132 Abercorn St, Savannah, GA 31419. Their number is (912) 925-1116 and are open 9am to 9pm Monday through Saturday with Sunday hours from 10am to 7pm. The grooming staff here are great with a variety of pet temperaments and are sensitive to your pets needs.
Pet Groomers in Richmond Hill
PawParazzi Pet Boutique is located at 11360 Ford Ave in Richmond Hill. They can be reached at (912) 756-8807. Their hours are 9am to 5pm Monday through Saturday. They are closed Sundays. Along with grooming, their shop offers the very best a pet lover can give their fur baby.
Melanie Kramer Keller Williams Realty Coastal Area Partners
912-459-5001 Office
912-658-1390 Cell Direct