Happy Holidays!
Wishing you and yours the very best of the Holiday Season. Thank you for another great year. I look forward to serving you in the New Year!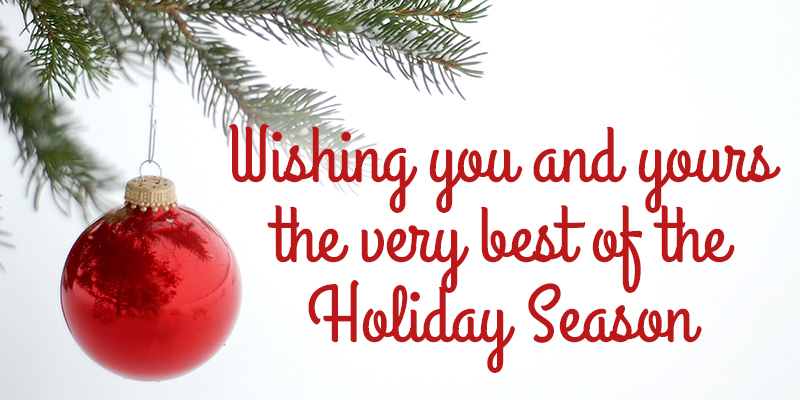 Online Book Resources
I don't know what it is about this time of year. After the presents are open and the special dinner plates cleaned and put away for next year, I love settling in with a good book. Of course now a days that could mean on a tablet or an audible too.
Whether you are looking to do a little reading over the holidays or waiting for the kids to get back to school, here are a few valuable and free online book resources to enjoy over winter break and beyond.
Library's have long been a great resource for free books. The Live Oak Public Library system offers online magazines, ebooks, audibles and movies – all free with your library card. And if you're looking for a book that isn't available at your local library, but is available within the Live Oak system, you can order it and have it delivered to which ever library is most convenient for you. Check the Live Oak Library website for more details.
Google Books has a searchable library of books and magazines. Often you can download them in pdf form or in an epub form depending on how you like to enjoy your online reading.
The University of Pennsylvania has opened up their online collection to the general public. Search over 2 million online titles in their library.
The Georgia Download Destination offers a collection of downloadable public domain titles in epub format. If you need information about epub formats and readers please check out this great article from ePubBud.
Bartleby's offers a collection of classic literature and reference as well as poems. Most are available to be read on which ever device you surf the net with.
Amazon Prime isn't just free 2-day shipping. They also offer the Kindle Owners Lenders Library. The library works on all Kindle devices. Choose from more than 600,000 books. Borrow for free with no due dates and the list includes current and former best sellers! If you have a Kindle and you're not on Prime, you can set up a 30 day free trial here.
If you're on the go this holiday season you may find Audible offers a great way to catch up on some of your "reading" while cruising down the interstate or spending time navigating airports. Audible is an Amazon company and also offering a 30 day free trial!
On that note, podcasts about books is also a great way to find new titles and engage with an online community that may be into the same genre or author. Barnes & Noble shares a studio page with book recordings, this is especially fun with children's books. They also showcase interviews with authors and general news about books.
Happy reading!
If you have any favorite online books resources please share them in the comments below. I'd love to add them to our list!
Melanie Kramer
Keller Williams Realty Coastal Area Partners
912-459-5001 Office
912-658-1390 Cell Direct