October is a great time to take in all the events in Savannah and Richmond Hill. The weather is cooler and it's festival time. Get the family and friends together and make some memories.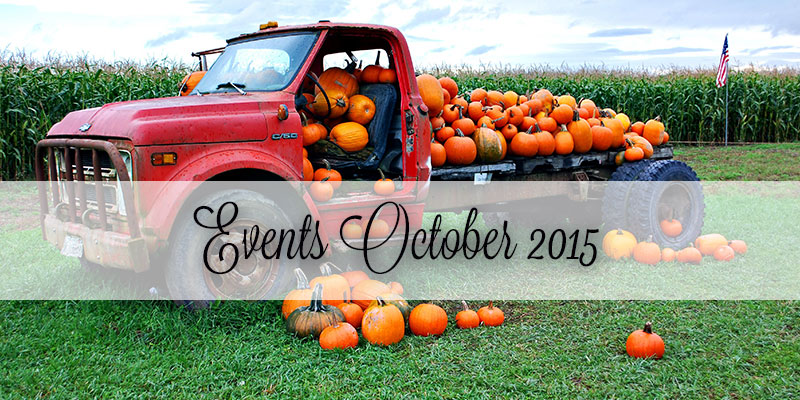 Tybee Island Pirate Festival kicks off Thursday October 8th and runs through the weekend. Enjoy a carnival atmosphere with a parade, fireworks and live music.
Savannah Greek Festival also opens on October 8th and runs through the 10th. Hosted in the Hellenic Center of St. Pauls the festival will offer homemade Greek foods, dancing, shopping and live music.
The Savannah Folk Music Festival runs from October 9th to the 11th. Celebrate all things folk! All events are free and open to the public.
The Great Ogeechee Seafood Festival is a DO NOT MISS in Richmond Hill, Ga. Hosted in JF Gregory Park, October 16th through 18th the festival features live music, rides and great seafood!
Savannah Film Festival hosted by SCAD opens Oct 24th and runs through the 31st. 40,000 people visit Savannah during the festival to take in the films, special screenings and lectures. And of course plenty of star sightings.
The state of George offers a variety of locations and looks for filming and many movies have been shot in and around Savannah.
Saturday, October 24th, dress up your Dog and bring your pet downtown to Wag-O-Ween, a fun trick or treat event in support of local rescue agencies.
Looking forward – the first weekend in November will be Savannah's 5th Rock n Roll Marathon. There will be a lot of road closures Saturday morning so plan accordingly.
Melanie Kramer Keller Williams Realty Coastal Area Partners
912-459-5001 Office
912-658-1390 Cell Direct