Lets face it, we all get older, as do our parents, and the need for Senior Housing can become an important focus of family conversations.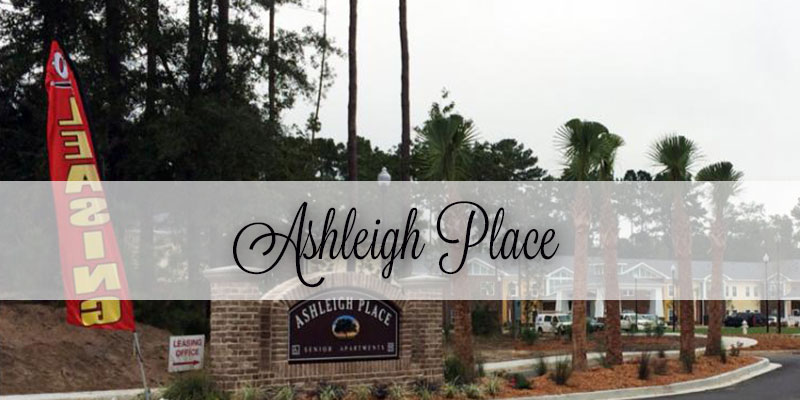 Senior Housing – Ashleigh Place
I've experienced this over the past few years. My mother cares for her 97 year old mother and I have attempted for three years to relocate an aging father closer to us.  I am so glad to tell you that our Richmond Hill Community has been blessed with a newly constructed and completed in October, 2015, 55 and Older Senior Living Apartment Complex called Ashleigh Place.
Ashleigh Place has truly been a personal blessing and an answered prayer for me and my family.  We recently relocated my father to Ashleigh Place.  They offer handicap units, upper and lower units with elevators, and one and two bedroom units.  Activities are always available, a new telemedicine joint program with Armstrong State University's Nursing Program as well as food pantry and other specialties for seniors.
I was really worried about the transition for my father. He was used to living on a quiet farm in the "middle of nowhere" with two dogs and no neighbors. Now he would be living in an apartment complex with neighbors above and on both sides of him with their door within a few feet of his unit, but I am here to tell you the trade offs have been positive.  He is closer to family, gets more help and attention as he grows older, still lives independently but has family close by when needed.  It has been wonderful.  So if you are in search of similar needs, feel free to call or email me.
We also offer new construction home plans with two masters for families that need to transition family members into the same household.  Two master suites can be constructed with one offering handicap showers, wider doors, and all the needs to make senior living easier.
If you would like more information on Ashleigh Place Senior Living Apartments, feel free to call me. I would be glad to refer you to the appropriate person and discuss my experiences.  There is an application process involved and it is filling up quickly, but just stay patient with the paperwork.  Each applicant has to submit the same documentation. Its a process that is worth it in the end.
Ashleigh Place is located at 11 Plantation Way in Richmond Hill, GA at the entrance to Richmond Hill Plantation.
All the best, Melanie
Melanie Kramer Keller Williams Realty Coastal Area Partners
912-459-5001 Office
912-658-1390 Cell Direct